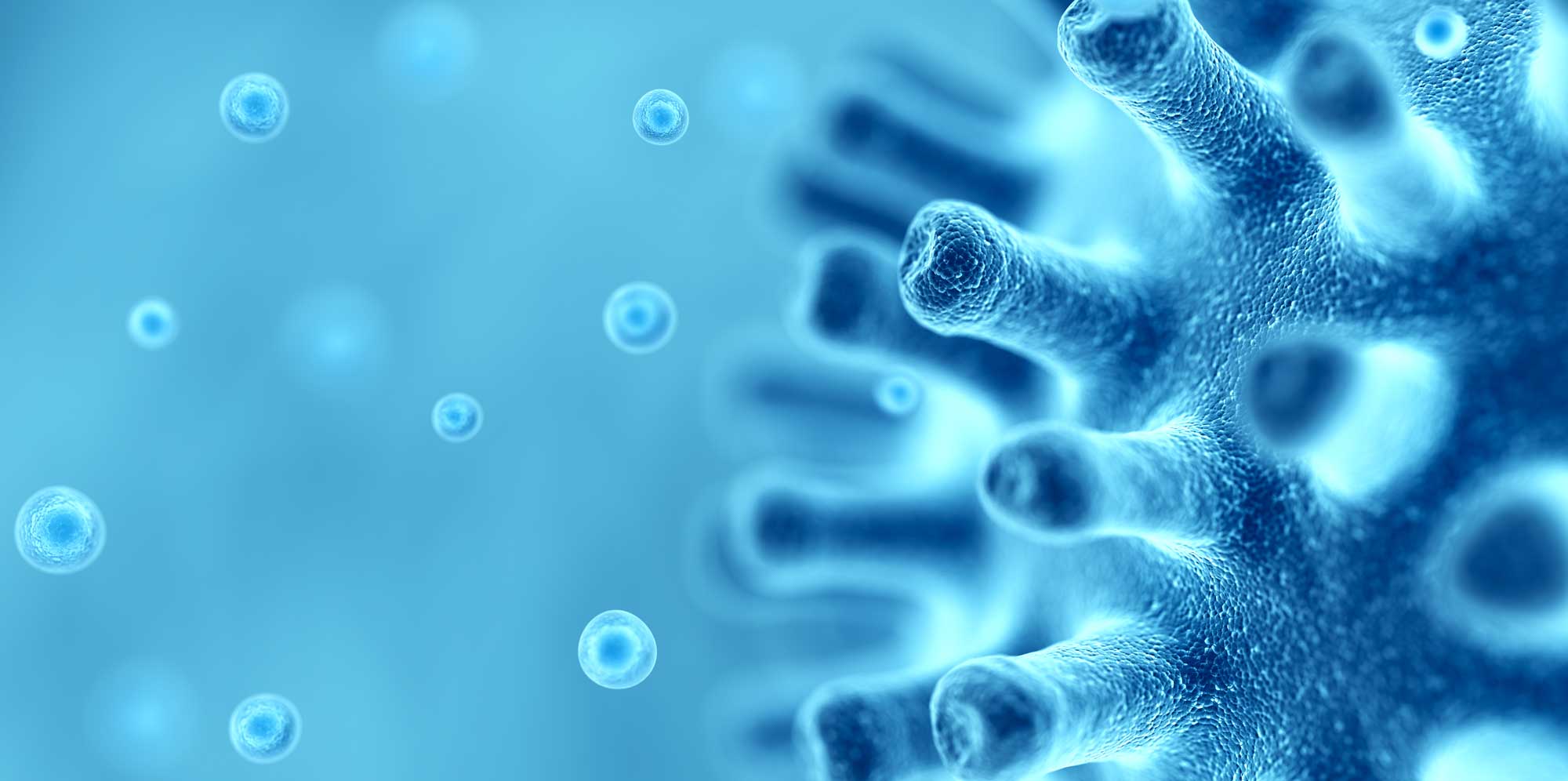 Long COVID
We are a long COVID clinic, specialising in effective long COVID treatment and recovery plans for complications of coronavirus.
COVID-19 is a microvascular condition that can affect any organ in the body, although it was initially thought to only affect the respiratory system. It is spread through droplets from the nose or mouth of an infected individual, whether these are airborne or picked up through contact with surfaces.
Anyone is at risk of contracting COVID-19, but those most vulnerable to the impact of the virus are the elderly and those with underlying medical conditions.
COVID-19 symptoms
The most common symptoms of an acute infection of COVID-19 are:
High temperature
Sore throat
Headache
Cough
Breathlessness
Chest tightness
Loss of taste or smell
Diarrhea
Nausea or vomiting
Most people with COVID-19 will have at least one of these symptoms. However, some people do not display any symptoms at all, but may still be infectious (known as carriers).
Around 1 in 10 patients with COVID-19 will exhibit symptoms for a period of 12 weeks or longer. This is known as long COVID. These symptoms can vary from those experienced during the onset of the virus, and include:
Headache
Loss of appetite
Hoarseness
Sore throat
Pain of the muscles, chest and /or abdomen
Fatigue
Fainting
Confusion
Breathlessness
Diarrhea
Palpitations
Investigations & tests for long COVID
Please note: Each patient's journey may be different depending on the individual diagnosis and how they respond to treatment.
During your first consultation Dr Coker will review your existing symptoms, considering both personal and family medical history. She will also undertake a physical examination to identify any areas needing investigation as long COVID is a condition that affects multiple organs. Dr Coker will then be able to advise which tests are required to identify any COVID-related complications. These may include (but are not limited to) blood tests, COVID-19 test, lung function test, CT scans and more.
There are two types of tests currently available for diagnosing COVID-19:
Throat and nose swab – This detects whether the individual has an active infection, but not whether they have previously contracted COVID-19. It involves taking a swab of the nose and throat.
Antibody test – This test detects whether you have had COVID-19 before. This is a blood test which tests for the presence of antibodies.
We may conduct either of these tests alongside a full analysis of your symptoms and medical history, to rule out any other possible conditions and/or confirm long COVID.
Long COVID assessment package (£300)
Our long COVID assessment package is designed to assess your symptoms. This includes a face-to-face consultation with physical examination.
We recommend 24hr ambulatory oxygen monitoring, also known as pulse oximetry (£185) to measure the oxygen levels in your blood, however, this is optional. Some patients may also need a spirometry test (additional £130 if required).
You will be emailed your results, diagnosis, recommended treatments and further tests (if required) by our respiratory consultant.
You can then decide how you wish to proceed beyond this stage. However, based on your individual diagnosis, if you decide to start your treatment with us, you would need to book a follow-up appointment.
Book Now
Once all investigations are complete, you'll need to return for a follow-up consultation where Dr Coker will not only advise of your test results, but will confirm your diagnosis and formulate your personalised long COVID management plan (assuming no further tests are required). This may include referral to other specialist services, for example, physiotherapy or psychotherapy.
Ongoing follow-ups will be required in order to monitor symptoms, effectiveness of treatment, and to make any necessary changes to medication.
The number of follow-ups needed will depend on your diagnosis, recommended treatment, and how you respond to treatment – some individuals may require medication to be optimised.
Treatment for long COVID
At The Coker Chest Clinic, we can provide a rehabilitation programme for those who are suffering from long COVID. As the virus can affect any organ, as well as have an impact on the patient's mental health, this programme may include psychotherapy and physiotherapy.
Learn more about long COVID treatment and recovery.
Conditions related to COVID-19
Chest pains
Chest infections
Book your consultation
To arrange a telephone or video consultation with our respiratory consultant, please don't hesitate to get in touch.