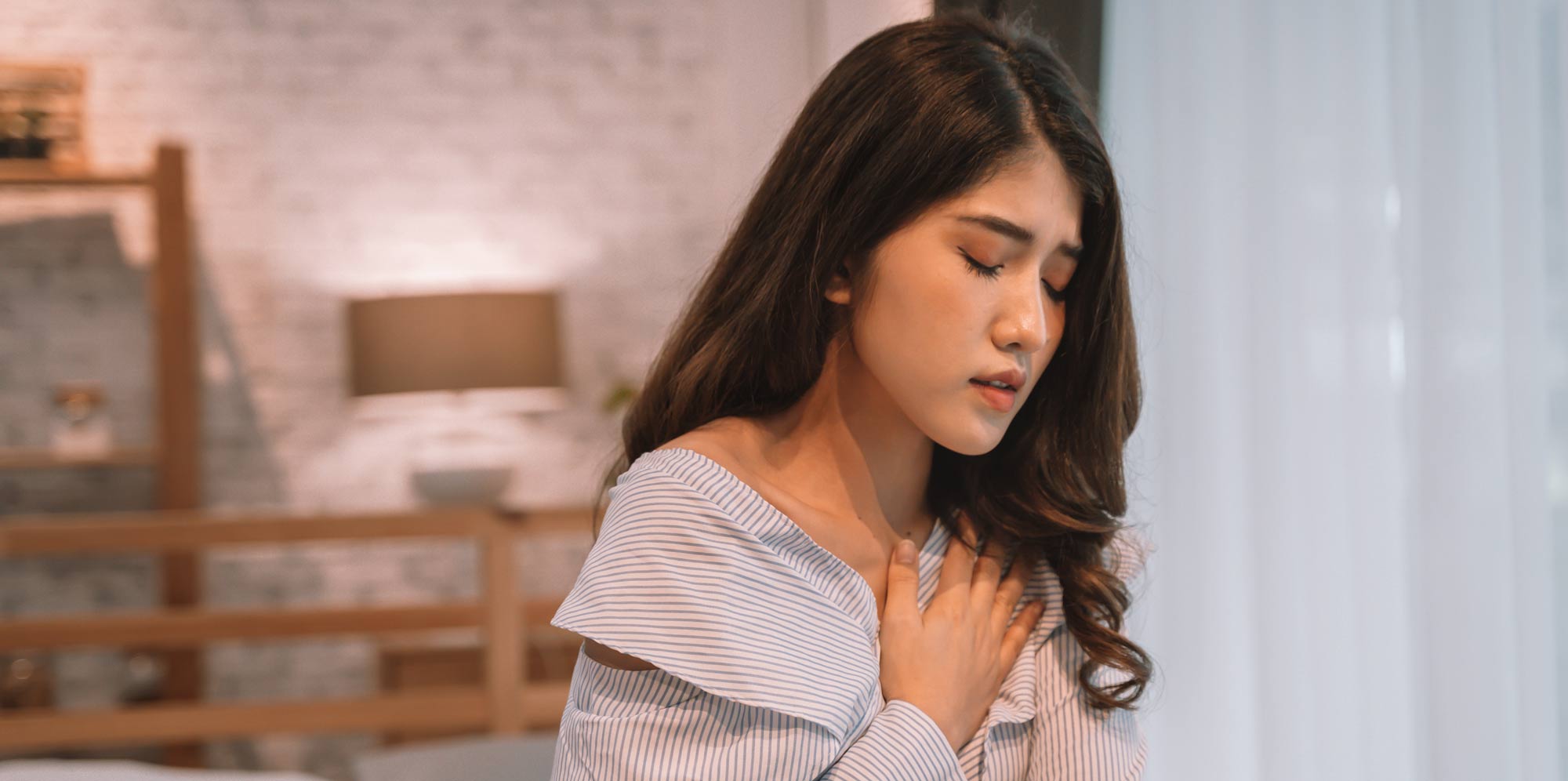 Breathlessness
We specialise in diagnosing and treating respiratory issues, from common conditions to those that are more difficult to identify, and see many patients that are experiencing breathlessness.
Breathlessness (also known as shortness of breath or dyspnoea), can be a symptom of a number of conditions. Many causes of breathlessness are related to respiratory conditions; however, it can also be caused by heart failure or other conditions.
You should make an appointment to see a specialist if you notice changes in your breathing. It is important not to delay seeking medical help, as it may be difficult to reverse some conditions that cause long-term breathlessness if treatment has been delayed.
You can feel confident that our service audit shows that 99% of patients are diagnosed and treated effectively within a week from presentation at our London-based chest clinic.
Breathlessness symptoms
Breathlessness is an uncomfortable sensation which can make you feel as if you are unable to breathe normally. You may feel out of breath or winded, and this can be accompanied by other symptoms such as:
Wheezing
Chest pains or a feeling of heaviness in the chest
Elevated heart rate
Perspiration
Blue skin, particularly around your mouth or hands
Nausea
Dizziness
Nasal congestion and headaches
Investigations & tests for breathlessness
At The Coker Chest Clinic, we conduct a thorough analysis of your individual and familial medical history, including an examination of symptoms. We then organise in-depth investigations using the latest diagnostics technology.
The tests that we carry out will depend on the findings of our initial investigations. These may include lung function tests such as a spirometry test (you will be asked to breathe into a machine called a spirometer; this test is usually conducted three times, first with gentle or relaxed breathing, then with a hard and fast outward breath).  FeNO testing and lung function testing can be carried out in-house, or at the patient's home or workplace for convenience.
On occasions we find that the cause of breathlessness is not likely related to a respiratory problem, and in this case the patient is referred to the appropriate specialist. As breathlessness is a symptom of many different conditions, treatment will depend on the findings of any investigations.
At The Coker Chest Clinic, we treat the condition rather than the symptom. This means that we will do our utmost to provide a confident diagnosis and prescribe effective treatment to get you back on track.
Conditions related to breathlessness
Chronic obstructive pulmonary disease (COPD)
Pulmonary fibrosis (COVID-19 related)
Sarcoidosis
Bronchiectasis
Lung cancer
Book your consultation
Breathlessness should be investigated by a medical professional without delay. To arrange a telephone, video or face-to-face consultation with our respiratory consultant, please don't hesitate to get in touch.