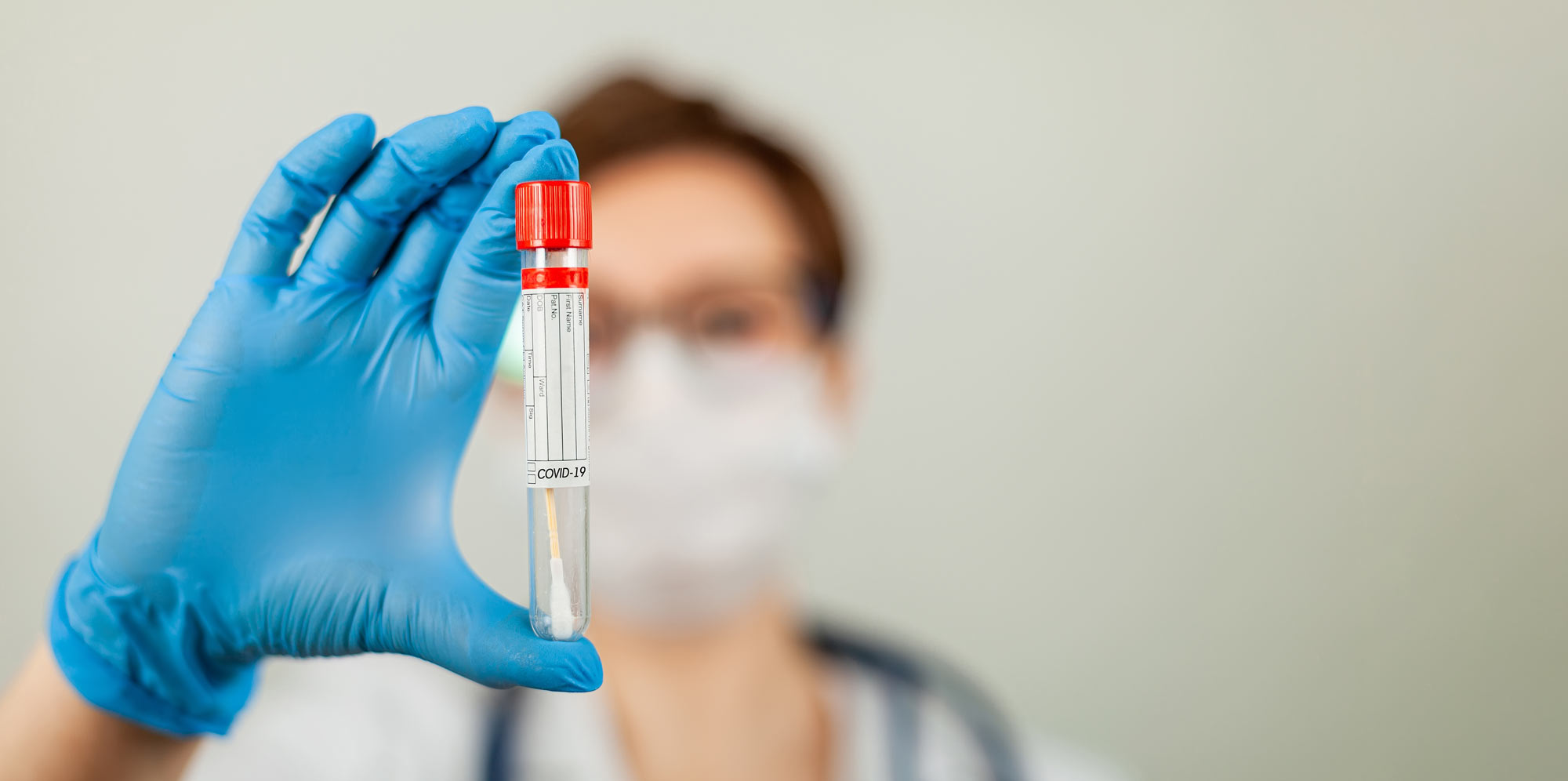 COVID-19 RT-PCR test
Same-day results
We are a UKAS accredited provider of private COVID-19 RT-PCR tests and are listed on the UK Government website (GOV.UK). We offer coronavirus tests in central London with same-day results before 9pm. The COVID-19 test will be able to detect whether you have an active infection.
Book your COVID-19 RT- PCR test now.
COVID-19 RT-PCR testing available 9am-12pm Monday-Friday.
(Except Bank Holidays)
At our partner clinic:
OIS Services
56-57 Fleet Street
City of London
EC4Y 1JU
Don't use any nasal medication or spray for at least 12 hours before your test.
Don't eat, drink, smoke, chew gum, brush your teeth, or use mouthwash 2 hours before your test.
Please bring the appropriate face coverings.
If you have any symptoms of coronavirus (a new/continuous cough, loss of taste/smell and temperature please do not attend the clinic. Please self-isolate as per Government guidance.
Please arrive promptly for your appointment.
You will need to confirm whether you have experienced any symptoms of COVID-19.
You will also need to confirm if you are aware of coming into contact with a case of COVID-19.
A PCR test is a test that is used to tell if you currently have COVID-19.
We use the direct real-time PCR method (RT-PCR) at UKAS accredited laboratories no. 7983 and no. 22374 (both are ISO 15189 compliant). The tests we use have a minimum of 97% sensitivity and minimum 99% specificity, which meets the highest standards required by the Government.
Sample collection will happen at our partner clinic, in-person.
A nurse will assist with the self-swab to ensure the correct technique of taking the swab for quality assurance and safe handling of the samples to reach the laboratory. This is a quick process and you will be in and out of the clinic within 10 minutes.
If you miss your appointment for any reason, we will not be able to refund you the cost. We will, however, be able to reschedule the appointment for you within the next 30 days.
Same-day results will arrive before 9pm on the same day directly from the lab via email. Next-day results will arrive before 9pm on the next day. However, there can occasionally be delays due to unforeseen circumstances that are out of our control. We cannot be held responsible for any disruption to your plans as a result of delays from lab processing.
Detailed information about test results will be provided when you receive your results. A negative test result indicates that COVID-19 was not found in your sample. A positive test result indicates that it is very likely you have COVID-19. In this instance, you should start self-isolation immediately.
There's a very small chance a test may come back as inconclusive. This can happen when the sample has been contaminated by things like food and drink (see Before your test, above). If this happens the test will need to be repeated.
If you do not receive your test results by the time they are due, please email info@chestclinic.co.uk or call 020 7118 5600.
If your test result is positive, and you experience chronic symptoms (for 3 weeks or more) we can provide a rehabilitation programme. As the virus can affect any organ, as well as have an impact on your mental health, this programme may include psychotherapy and physiotherapy. Find out more.