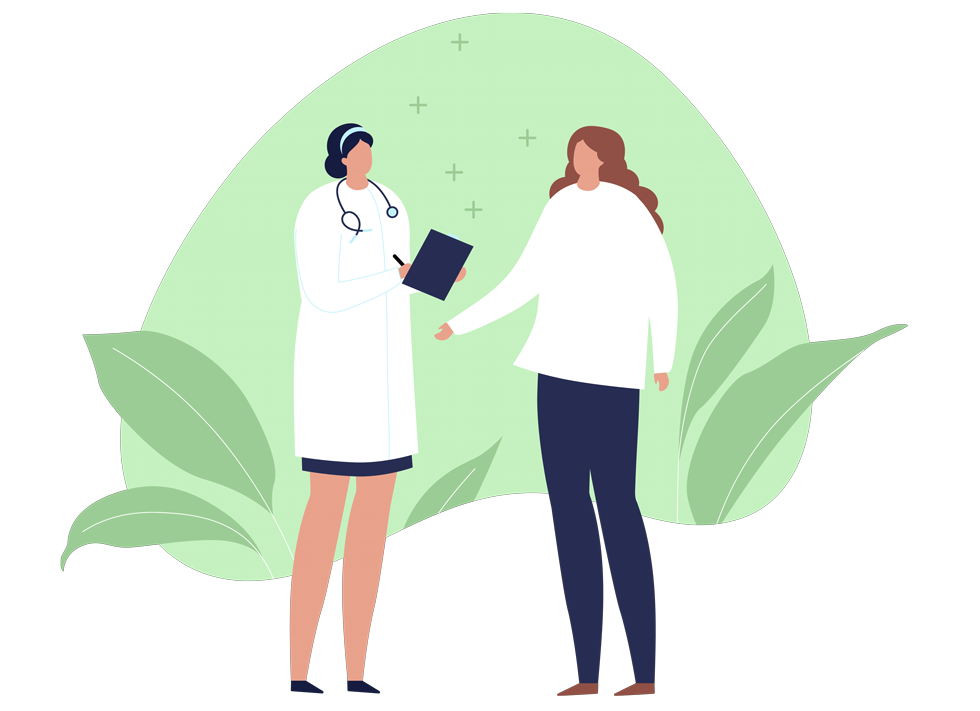 Come to a dead end with your GP? You may have been undiagnosed or misdiagnosed
We hear from many patients who feel like they have hit a dead end and who report feeling incredibly frustrated that acquiring a diagnosis and correct treatment for their medical condition can feel like an uphill struggle. In fact, many of them have been misdiagnosed or received inadequate treatment, and this is much more common than you may realise.
At The Coker Chest Clinic, we conduct thorough investigations to produce a confident diagnosis in just a few days, and provide effective treatments to address the condition itself, rather than the symptoms.
The far-reaching effects of being misdiagnosed
When a doctor, nurse or medical professional fails to diagnose a health condition, either by identifying the condition as something else, or being late to identify the condition, this is known as a misdiagnosis.
Unfortunately, this can have far-reaching effects, from the loss of time and the inconvenience to the mental and physical trauma associated with receiving ineffective treatment. On top of that, there is the possibility that the condition can worsen while the patient is undergoing the wrong treatment, which can have debilitating effects.
Why are people misdiagnosed?
There are many conditions that can be misdiagnosed, including cancer, heart disease, diabetes, stroke and more. The main reasons for misdiagnosis are:
Inadequate investigations. All medical professionals want to help their patients, but due to lack of resource, experience or up-to-date diagnostics equipment, some may not be able to properly investigate the patient's condition, resulting in a higher chance of incorrect diagnosis.
Referral to the wrong consultant. If a GP suspects that specialist knowledge is required to diagnose and treat a patient, they may be referred to a consultant. Unfortunately, this referral can be incorrect, resulting in the patient being sent to the wrong consultant for their condition.
In some cases, the correct diagnosis may be reached, but an inadequate treatment is prescribed (perhaps with an incorrect dosage, or an unsuitable delivery method). This can lead to further problems for the patient and a loss of trust towards the practitioner.
Misdiagnosis case study
One of our patients attended an appointment with a GP, exhibiting a cough. After undergoing a chest X-ray and blood test, the diagnosis was established as asthma and the patient was prescribed an inhaler.
The patient reported no change in symptoms after three weeks, resulting in the prescription of a different type of inhaler. Again, the symptoms persisted, and over the course of six months, the patient was prescribed alternative medication for several re-diagnosed conditions – all of which were incorrect.
Once the patient had arrived at The Coker Chest Clinic, we could conduct the appropriate investigations, provide the correct diagnosis of Gastro Oesophageal Reflux Disease (GORD/GERD) and prescribe the relevant treatment, despite the condition worsening by the time the patient had reached us.
Dr Coker says, "Unfortunately, at least 50% of the patients that I see have been previously mismanaged. These patients are often feeling hopeless and frustrated with their condition and the level of care that they have received. On the other hand, the other 50% of patients have always gone directly to a specialist consultant first; as a result they have been far more likely to acquire a correct diagnosis and treatment in a timely manner. This is why we recommend visiting a specialist right away, especially if you have private health insurance or can self-fund your treatment."
Finding the best care for your medical condition
Whether you have received a misdiagnosis, no diagnosis at all, or are just unhappy with the level of care you have previously been provided, there is hope. In many cases, attending a private clinic with a specialism can get you the care that you need.
At The Coker Chest Clinic, we see many patients who are unsatisfied with a previous diagnosis or treatment. With our expertise in general internal medicine and specialism in respiratory problems and infections, allergies and sleep problems, we are able to run our own investigations, utilising a high level of expertise and the latest equipment in order to obtain a correct diagnosis and administer the right treatment first time around.
You can book a consultation with us via our online booking system, or alternatively, you can call us during office hours on 020 7118 5600.